Our People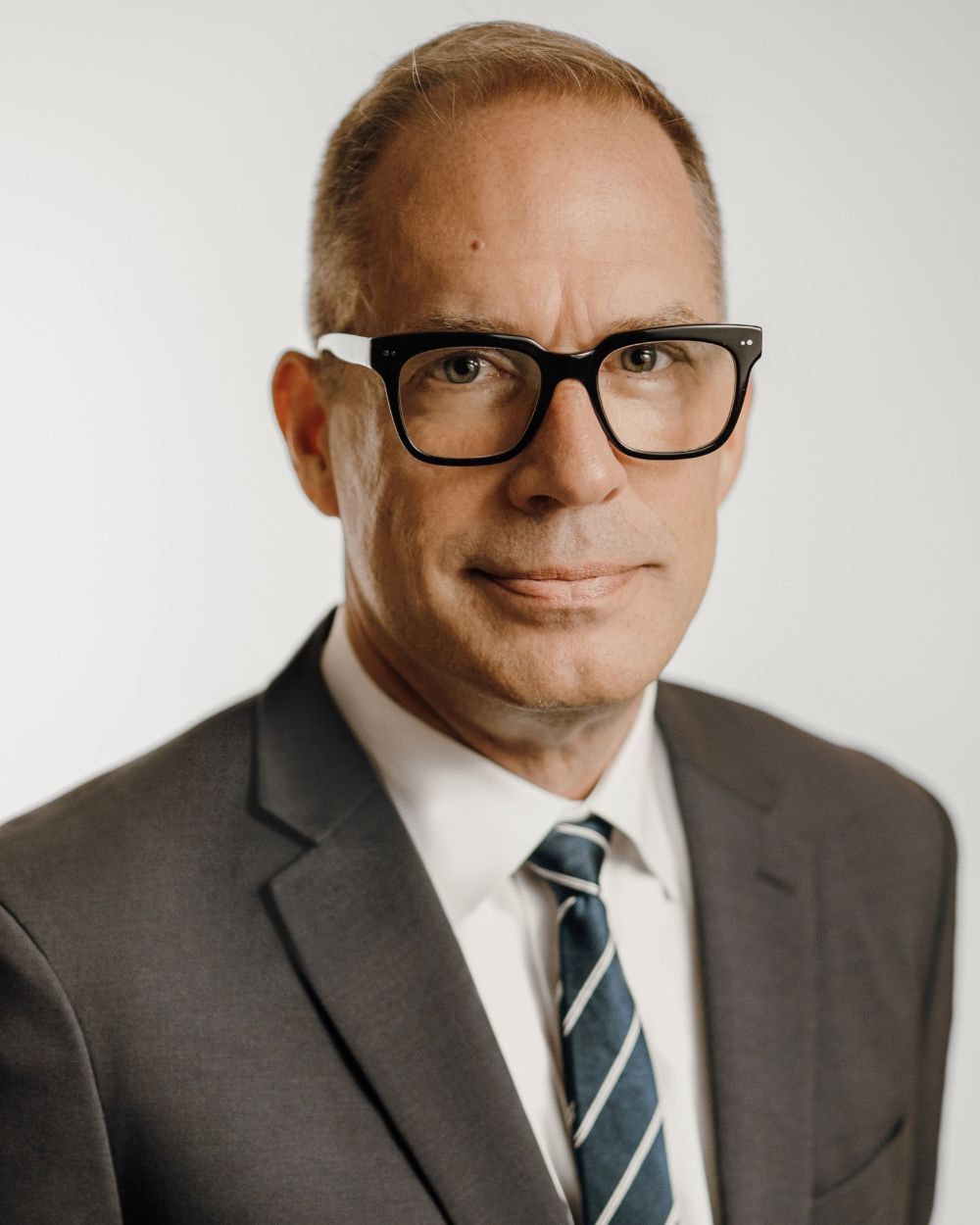 Paul Johnson
Founder & President
Liz Jellema
Chief Operating Officer
Jake Muszynski
Head of Consulting and Principal - Midwest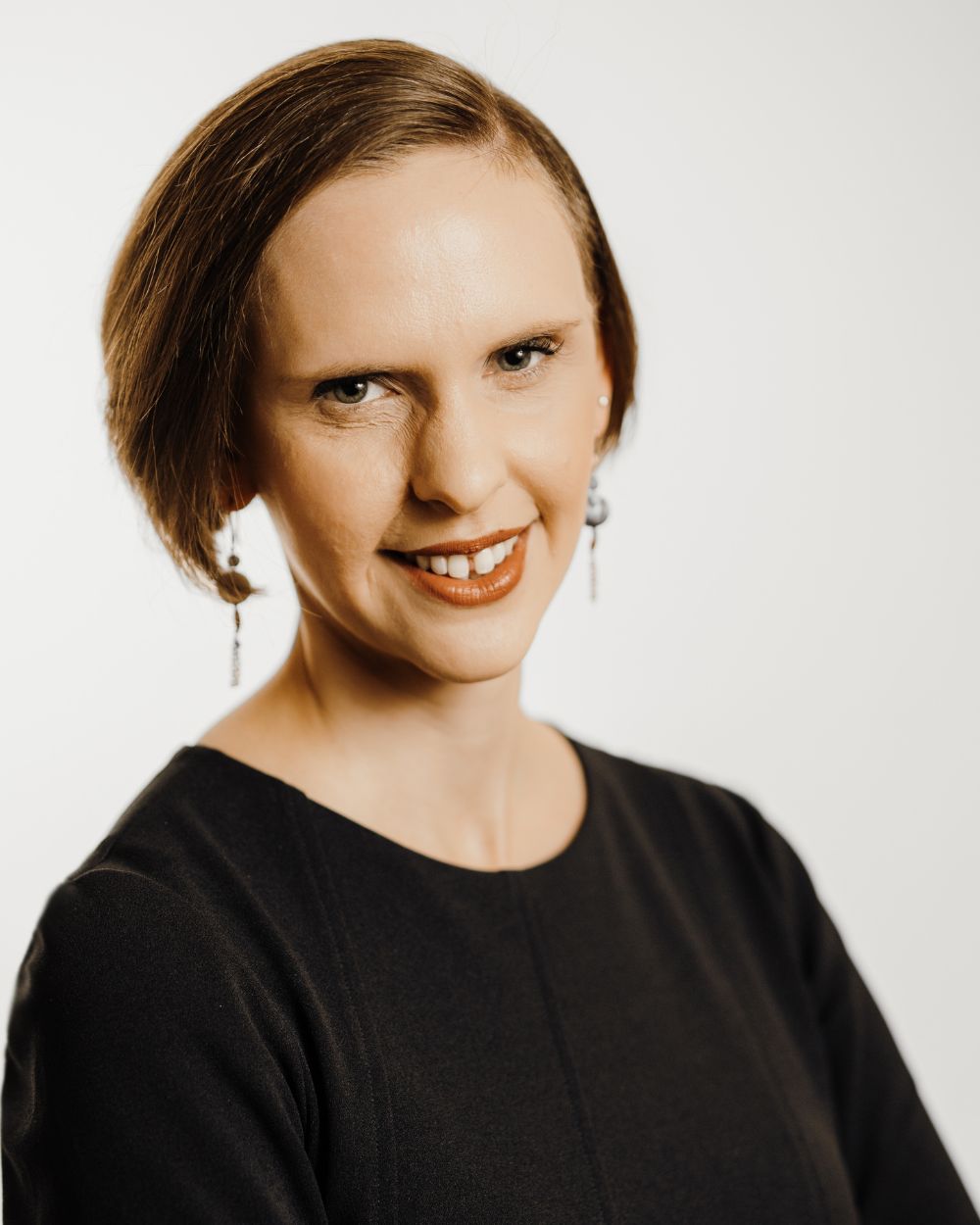 Joanne Curry
Vice President of Client Success
Johnny Burleson
Principal, Mid-Atlantic
Kristin T. Love
Principal - West Coast
Dan Alberti
Senior Manager, Data Solutions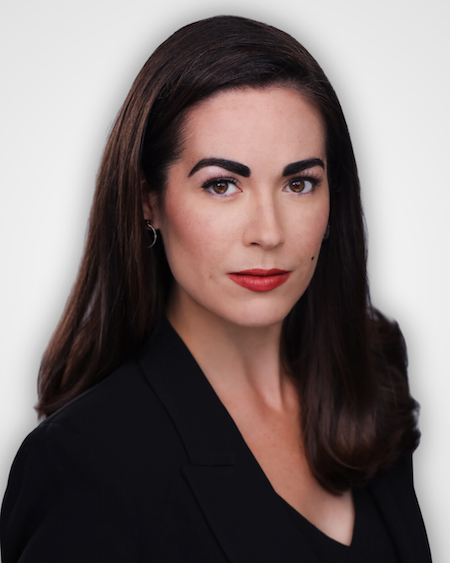 Kayla Boye
Operations & Business Manager
Stephanie Brouwer
Senior Manager, Prospect Development
Sami Smith
Project Manager
Anne Spears
Campaign Manager
John Teknus
Senior Project Manager
Nathan Urbach
Managing Director
Kait Wyman
Senior Executive Assistant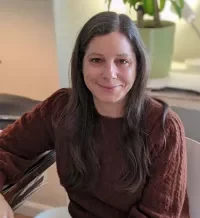 Cheryl Molnar
Creative Director
Katharine DeShaw
Of Counsel
Colin Hamilton
Of Counsel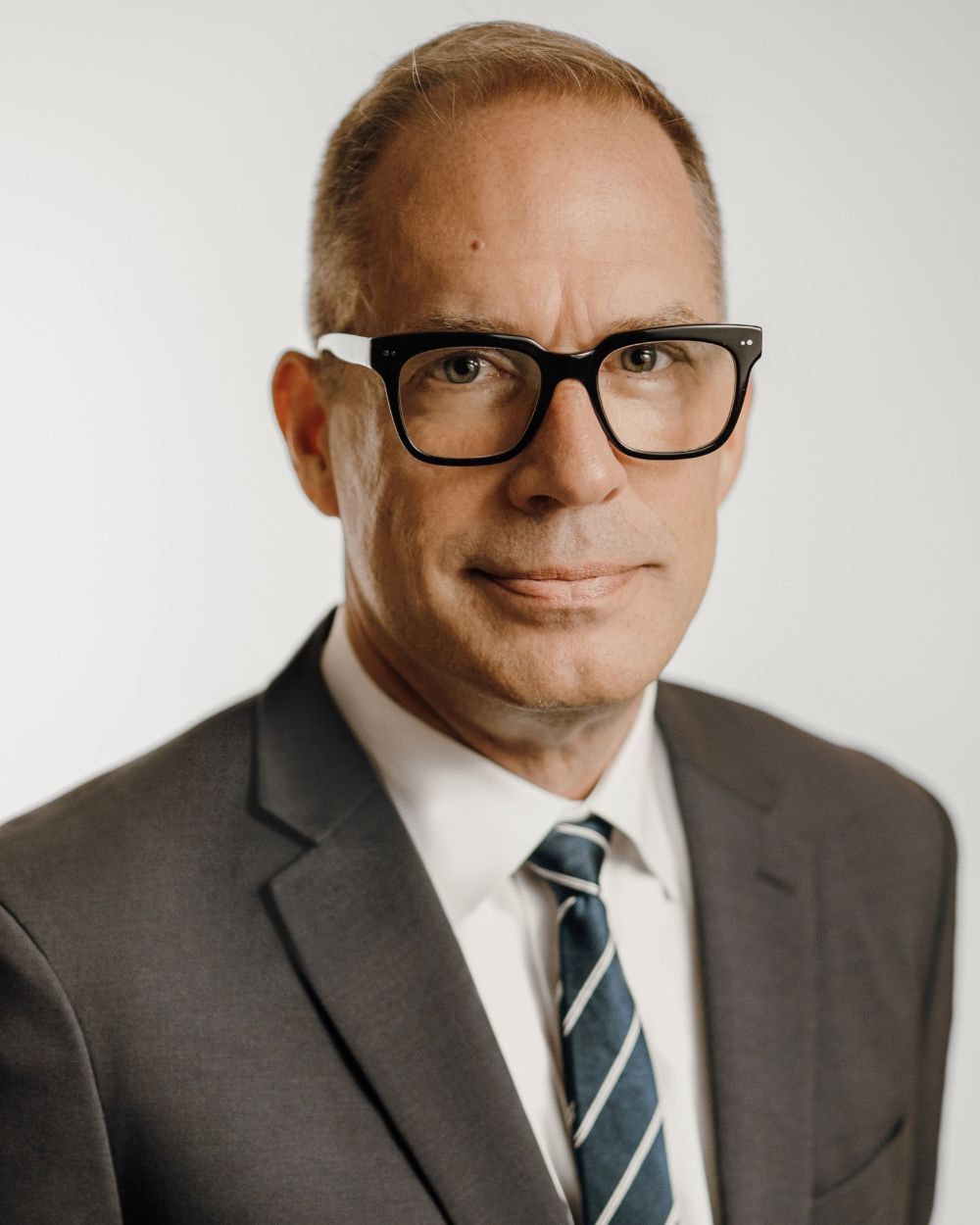 Paul Johnson
Founder & President
As a seasoned fundraising professional, Paul has over 30 years of experience working at institutions both large and small in a variety of communities throughout the United States.
In 2015, Paul formed Creative Fundraising Advisors. His current and past clients include the Academy Museum of Motion Pictures,  St. John's College (Annapolis, MD and Santa Fe, NM), the School of Advanced Research (Santa Fe, NM), the Portland Museum of Art (Maine), the Milwaukee Art Museum, Philadelphia Contemporary, the Natural History Museum of Los Angeles County, the Briscoe Western Art Museum, the Guthrie Theater, the American Craft Council, the Playwrights' Center, Minnehaha Academy, Hiawatha Academies, and New Mexico School of the Arts.
Prior to forming CFA, Paul was a Partner with the Atlanta-based fundraising consulting firm Alexander Haas, where he was a Senior Consultant within their Arts & Culture practice group. While with the firm, Paul worked with a number of clients who were at various stages of transformational change. Notable clients included the Museum of Contemporary Art San Diego; The Mabee Gerrer Museum of Art in Shawnee, OK; The Tres Centurias Foundation in San Antonio, TX; The Vero Beach Museum of Art in Vero Beach, FL; and the Redwood Library and Athenaeum in Newport, RI; and the Eric Carle Museum of Picture Book Art in Amherst, MA.
Paul was Deputy Director at the Brooklyn Museum where, amongst other responsibilities, he oversaw Development and Membership. He has also held senior Development positions at the Museum of Fine Arts, Houston; the San Francisco Museum of Modern Art; and the Museum of Contemporary Art in Los Angeles. Additionally, Paul spent a year consulting the Getty Trust in Los Angeles on their multi-year, multi-institutional, highly acclaimed project Pacific Standard Time: Art in LA from 1945 – 1980.
Paul has also worked in the development offices of New York University School of Medicine, Columbia University, Oberlin College and the Minnesota Orchestra with wide-ranging responsibilities including principal gifts fundraising, planned giving, corporate sponsorship management, special event management, and grant writing.
In addition to Pacific Standard Time, highlights of Paul's museum career include securing funding to name the Contemporary Art galleries at the Brooklyn Museum; establishing the first department of Arts of the Islamic World at the MFAH (the first of its kind in the Southern United States), the completion of the capital campaign to build the Kilroy Visitor and Education Center at Bayou Bend (a part of the Museum of Fine Arts, Houston); securing major individual and institutional support for dozens of exhibitions that have been seen by millions of museum visitors; and raising funds to acquire hundreds of objects for museum collections. Additionally, at Columbia University, he led the campaigns to create the first-ever endowed chair in the United States in Modern Arab Studies (named for Professor Edward Said) and the first-ever Center for the Study of Energy Policy.
He is former President of and an active member of the Art Museum Development Association and formerly on the DAM committee of the American Alliance of Museums. He is a former member of the Board of Trustees of the New York Academy of Art. He currently serves on the Board of Directors for Cantus, a full-time men's vocal ensemble based in Minneapolis.
A native of St. Paul, Minnesota, he holds a Bachelor of Music degree from St. Olaf College in Northfield, Minnesota, and a Master of Music degree from the University of Southern California.
Liz Jellema
Chief Operating Officer
Liz oversees CFA's operations, culture, values, talent, marketing and communications, and financial performance.
Liz joined CFA from the University of Chicago where she served as Director of Operations and Strategic Initiatives for the Rustandy Center for Social Sector Innovation at the Booth School of Business. Prior to joining the Booth School, Jellema served as vice president of engagement for CityBase, director of research at World Business Chicago, and as a consultant at AECOM Economics. She earned her bachelor's degree in business administration, real estate, and economics at the University of Wisconsin-Madison, a master's degree in urban planning at the University of Michigan, and a certificate of civic leadership at the University of Chicago.
Liz enjoys translating strategy to operations to grow CFA's portfolio of mission-driven clients and position CFA to continue its trajectory from startup to a nonprofit consulting powerhouse.
Jake Muszynski
Head of Consulting and Principal - Midwest
Jake is a highly experienced fundraising and consulting professional with over 15 years of combined experience in the industry. He began his successful career in major gifts at higher education institutions and has since provided counsel to over 30 clients at CFA, where he currently serves as Head of Consulting and Principal – Midwest.
In his role, Jake manages CFA's consulting team and leads major projects across the United States, including campaign readiness and feasibility studies, campaign planning and counsel, and development assessments. He takes a holistic approach to fundraising, considering organizational health from all perspectives and applying a mix of soft skills and data-driven decision-making to each unique situation.
Jake's approach is rooted in one of CFA's core tenets: providing client-informed feedback and creative, case-by-case solutions. He challenges assumptions and leverages data-driven decisions to provide system-level solutions that drive sustainable change. For Jake, learning from the past is essential to creating a better future, and he encourages nonprofits to take a practical inventory of their history to forecast potential opportunities.
Jake's success in donor relations stems from recognizing that donors are inspired by big ideas and tangible impact, not desperation. He has a track record of helping organizations achieve their goals and has managed a collective $100 million goal in active campaigns.
Prior to joining CFA, Jake served as a Major Gift Officer at the University of Minnesota, where he led successful fundraising efforts for the Arts Quarter and helped the School of Music achieve two of their largest fundraising years on record. He also launched the first-ever comprehensive campaign for the Marching Band, which included a crowdfunding campaign that enabled the band to make their first regular season road trip in 22 years.
Jake began his major gift experience at the University of Northern Iowa's College of Business Administration and worked with RuffaloCODY (now Ruffalo Noel Levitz) as a telemarketing consultant and manager. He is a board member for the Association of Fundraising Professionals MN Chapter and is a former President of AFP – Northeast Iowa Chapter.
Outside of work, Jake enjoys spending time outdoors and especially loves being on the lake. He holds a Bachelor of Communication from Concordia College, where he met his wife. They have two sons who keep them on their toes daily.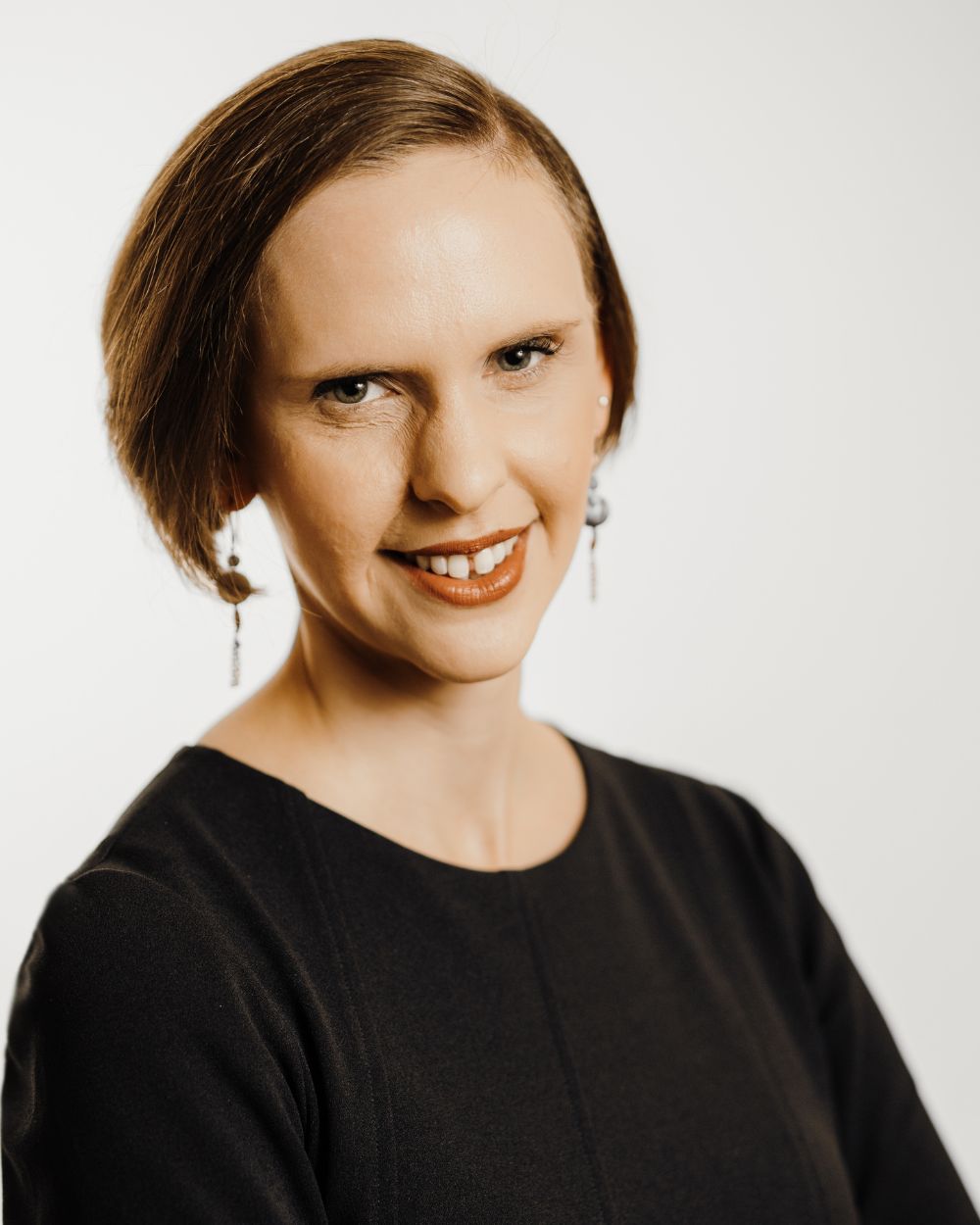 Joanne Curry
Vice President of Client Success
Joanne comes to CFA with over 10 years of non-profit experience in operations management, development, and accounting. Her career began with serving as Director of Operations and Rehearsal Assistant for two contemporary ballet companies in Missouri: Missouri Contemporary Ballet and Owen/Cox Dance Group. There she managed operations for fundraising and donor management, communications and marketing, and performance and educational outreach programs. She then went on to work as a Certified QuickBooks ProAdvisor Accountant with Support Kansas City, providing accounting, support services, and training to non-profits throughout Kansas City.
Most recently Joanne served as the Head of Revenue and Interim Head of Development at the McNay Art Museum in San Antonio, TX. There, she oversaw strategy for earned revenue and development, and was responsible for the database, Membership, Special Events, Visitor Services, and Museum Store. During her time at the McNay, Joanne launched a monthly membership program and developed and implemented a prospect management system.
As CFA's Vice President of Client Success, Joanne focuses on campaign planning and management, prospect development and strategy, and membership programs. Joanne serves as an accountability partner for our clients. She mentors development staff, coaching individuals on team leadership, donor strategy, and more.
A native of Port Jefferson, New York, Joanne holds a BFA in Ballet Performance and Teaching from the University of Utah. She currently resides in New Jersey with her husband and rescue dog.
Johnny Burleson
Principal, Mid-Atlantic
Johnny comes to CFA with over 20 years of nonprofit advancement experience in the arts and cultural, educational, and human services sectors. His proven track record of high-trust, high-performance leadership spans multiple areas of expertise, including campaign planning, major gifts, corporate and foundation relations, and government relations.
As Principal, Mid-Atlantic, Johnny oversees projects spanning CFA's suite of fundraising counsel services. Johnny believes in aligning donors' passions with innovative ideas, emphasizing the importance of promoting philanthropy through coalition-building and partnerships to achieve the greatest impact.
Prior to joining CFA, Johnny served as Chief Advancement Officer for North Carolina Museum of Art in Raleigh, where he successfully restructured development and membership operations and transitioned the organization from a transactional approach to an institution-wide culture of philanthropy. Johnny also oversaw the planning of the largest fundraising campaign in the museum's history.
Prior to his role at NCMA, Johnny held the position of Director of Strategic Partnerships with the Blue Cross and Blue Shield of North Carolina Foundation, playing a pivotal role in building and stewarding local, state, and national relationships to bring philanthropic and federal resources to North Carolina in support of stronger, healthier communities. Johnny's extensive career also includes 17 years in higher education philanthropy and advancement. He began at his alma mater, North Carolina State University, where he received a BS in Textiles with a focus on the Italian textile industry. Additionally, he held leadership positions at Appalachian State University and the University of North Carolina School of Government in Chapel Hill.
Johnny has volunteered as board member for several North Carolina nonprofits, including Preservation North Carolina, Triangle Land Conservancy, Lost Province Center for the Cultural Arts, Ashe County Chamber of Commerce, and Ashe County Arts Council. Outside of work, Johnny can be found on Old Orchard Creek, his blueberry farm located in Ashe County, NC. His farm is on the National Historic Register and is also protected by a conservation easement, reflecting his personal passion for the mountains, the arts, historic preservation, water, land, trails, local food, and sustainable agriculture.
Kristin T. Love
Principal - West Coast
Kristin T. Love comes to CFA as a proven capacity-builder, collaborator, and change-maker in the philanthropic space, with over 20 years of experience in higher education, program development, and nonprofit advancement. Prior to joining CFA, Kristin served as Vice President for Development at Loyola Marymount University in Los Angeles, California. At LMU, she oversaw efforts to evolve development structures and processes to motivate an accountability-driven environment, partnering with academic and administrative leadership to align goals and priorities in pursuit of increased philanthropy.  
Before LMU, Kristin held leadership roles in the advancement offices at Colorado College and University of Denver, championing creation of new initiatives at both institutions that integrated engagement and philanthropy. Her career experience includes development roles at large national and small local nonprofits, as well as global organizations such as JDRF International. Her passion for mission-centric fundraising work and the positive impact it can have on institutions and organizations began as a work-study student in the grants office at her alma mater, Baylor University, where she earned a BBA in public administration and Spanish.
A native of Dallas, Texas, Kristin spent over two decades in Colorado before relocating with her family to the Los Angeles area in 2020. The mother of 15-year-old twins, Kristin enjoys watching her daughter's athletic pursuits, and son's music and acting endeavors. In her free time, she can be found traveling or at a potter's wheel.
Dan Alberti
Senior Manager, Data Solutions
Dan comes to CFA with over 15 years of experience in nonprofit management, community engagement, and corporate social responsibility.
As Senior Manager of Data Solutions, Dan leads all data analysis components of CFA projects and collaborates with Stephanie Brouwer, Senior Manager of Prospect Development, on assessing the specific data needs of each CFA client. Dan enjoys taking the complicated and making it simple, and showing how anyone can use data in their work.
Most recently, Dan served as Director of Impact Analytics at City Year Chicago, where he developed data strategies, analyzed student performance data, and trained young adults in how to read and utilize data. 
Dan began his nonprofit career after serving in AmeriCorps*NCCC during Hurricane Katrina recovery efforts. After moving to Chicago, he started working for Chicago Cares as Director of the Corporate Volunteer Program, where he consulted with corporate partners on community engagement and employee engagement programs while overseeing Serve-a-thon, Chicago's largest day of service. Since then, Dan's career has given him the ability to work in a wide variety of areas such as education, environment, food security, veteran services, economic development, arts, and community services.
Dan earned his MPA from University of Illinois at Chicago with a focus in public policy and data analysis. His graduate research included statistical methodology to analyze property assessment data and measuring effective urban policies. 
Dan pulls a diverse skill set and takes a multidisciplinary approach to any challenge. Dan has been an axe throwing coach, private investigator, high school counselor, karaoke DJ, plumbing apprentice, community affairs in professional baseball, and amateur woodworker. He lives in Chicago with his wife, son and dog, Bones.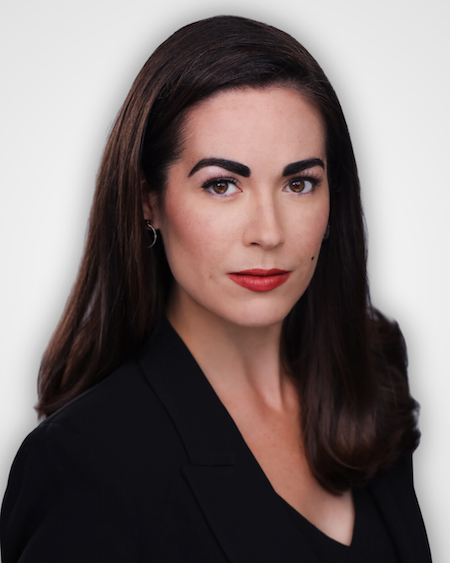 Kayla Boye
Operations & Business Manager
Kayla comes to CFA with 15 years of experience as a creative nonprofit administrator.
As CFA's Operations & Business Manager, she works closely with Liz Jellema, Chief Operating Officer, to support CFA's operations, culture, values, talent, marketing and communications, and financial performance.
Based in Chicago, Kayla has worked in development, marketing, and finance for Goodman Theatre and Writers Theatre, and she has served as a producer for Steppenwolf Theatre Company's critically acclaimed Garage Rep series. As a consultant for Artistic Fundraising Group, her client organizations included Arts of Life, BrightSide Theatre, Chicago Composers Orchestra, Chicago Mosaic School, Oak Park Festival Theatre, Snow City Arts, and Windy City Playhouse.
Most recently, Kayla served as Executive Director of The Youngstown Playhouse, where she guided the organization through the COVID-19 pandemic via administrative restructuring and strategic planning, while completing a capital campaign and sustaining the entirety of the operating budget via contributed revenue sources and alternative programming.
A member of Actors' Equity Association, she has worked artistically with organizations such as Chicago Shakespeare Theater, Drury Lane Theatre, Porchlight Music Theatre, Mercury Theater Chicago, Music Theater Works, Fireside Theatre, Capital City Theatre, Hollywood Fringe, and Edinburgh Festival Fringe.
Kayla proudly serves as a founding member of the Artistic Council of the Sarah Siddons Society, which offers mentoring, networking, and career guidance opportunities to members of the Chicago-area theatrical community. She holds a Bachelor of Arts in Professional Writing & Editing from Youngstown State University and is a Certified Nonprofit Professional through the Nonprofit Leadership Alliance.
Stephanie Brouwer
Senior Manager, Prospect Development
Stephanie is passionate about helping nonprofits understand the "science" of fundraising, and how to effectively use data and research to enhance the "art" of fundraising. Stephanie has over ten years of experience in prospect research, prospect management, and data analytics at both higher education and nonprofit organizations.
Most recently, Stephanie was the Senior Manager of Research and Data at Marian University in Indianapolis, Indiana. In this position, her primary responsibilities included serving as the database administrator and providing prospect research and management support for Marian University's Forging Leaders Campaign. Prior to Marian University, Stephanie worked at the United Way of Central Indiana where she was tasked with creating a new prospect research unit within the fundraising department.
At CFA, Stephanie's main responsibilities are establishing strategy, procedures and processes for the areas of prospect research, prospect management, and data analytics, while also providing operational support for client campaign initiatives.
Stephanie is Blackbaud certified in Raiser's Edge NXT and Raiser's Edge, and has a master's degree in library science. Additionally, Stephanie is a Gallup-certified Strengths coach and helps others understand, apply and integrate CliftonStrengths results into their lives and work.
Originally from Detroit, Michigan, Stephanie currently resides in Indianapolis, Indiana.
Rob Ruchotzke
Consultant
As a Consultant with CFA, Rob focuses on providing annual giving strategy, development assessments, campaign feasibility studies and campaign counsel. Rob uses his past annual giving experience and passion for building relationships to find the right solution for CFA's partners. 
Rob comes to CFA with more than nine years of annual giving experience in higher education and university organizations. His career began at Ruffalo Noel Levitz as a Project Center Manager (PCM) for Missouri S&T. In that role, Rob supervised student fundraisers and became a PCM trainer and mentor. Then, he joined the Missouri S&T Advancement team as an Annual Giving Officer, managing his own portfolio of donors and assisting with multi-channel mass donor outreach. 
Most recently, Rob served as the Director of Annual Giving at Wartburg College and then at his alma mater, the University of Northern Iowa (UNI). As Director of Annual Giving, Rob led multi-channel campaigns, developed crowdfunding platforms, served as the primary contact for annual giving vendors, redesigned giving forms for ease of use, supported annual giving staff leading the student engagement center outreach and served as the lead for UNI's Day of Giving strategy. 
A native of Camanche, Iowa, Rob holds a BA in Public Relations from UNI. He currently resides in Cedar Falls, IA, enjoying virtual meeting appearances from his cat Loki and participating in any outdoor activity.
Sami Smith
Project Manager
As a Project Manager, Sami engages with the internal CFA team and external clients to support project execution, business development, and strategic growth activities.
Sami comes to CFA with experience as a legal assistant where she managed day to day operations and provided administrative support to lawyers and clients. Sami also has extensive experience working in the education field, most recently as the Director of Technology at St. George Episcopal School, San Antonio, where she managed new technology implementation and administration including comprehensive staff training and development. 
Sami holds a MA in Educational Technology from Bowling Green State University and a BA in Education from Purdue University. 
Sami currently lives in Georgia with her husband and three children.
Anne Spears
Campaign Manager
An experienced fundraiser with over a decade of experience in education, religious, and social service based nonprofit fundraising, Anne is passionate about the work being done by nonprofit organizations. She is energized and inspired by working side by side with our nonprofit partners as a project manager for fundraising campaigns.
Most recently Anne was the Director of Development at the Episcopal Diocese of West Texas where she oversaw a multitude of initiatives including capital campaigns for Diocesan camp facilities from the South Texas Coast to the Colorado Rockies, campaigns to assist asylum seekers traveling from Mexico to the U.S., and consulted with the 87 Diocesan churches regarding their fundraising needs. 
Previously Anne was the Chief Development Officer for Ascension DePaul Services of San Antonio and the Development Coordinator at St. Thomas Early Learning Center in College Station, Texas. She also worked for the State of Montana as a social services specialist serving indigenous and rural populations.
Anne has a  B.S. in Sociology, a M.S. in Family and Child Studies, along with a Master of Public Administration. She also is a Certified Fundraising Executive (CFRE).
Anne lives in San Antonio, Texas, with her husband and three children.
John Teknus
Senior Project Manager
As Senior Project Manager at Creative Fundraising Advisors (CFA), John is tasked with the design and implementation of organizational and information management tools and strategies to deliver best-in-class service for CFA's team and clients. 
John brings a nuanced understanding of project management that draws on his extensive background in strategic planning, grant management, and partnership development. Leveraging past experience and a deep-seated passion for relationship building, John aims to create bespoke strategies that align with the unique needs of CFA's partners.
John has a diverse range of experience, including his time at Youth Enrichment Services and St. John's University. As a Prevention Specialist at Youth Enrichment Services, John effectively communicated with local officials and community members, addressing issues impacting students and schools. During his tenure as a Community Partnerships Associate at St. John's University, he successfully directed the operations of social service centers across the New York metro area while managing a cohort of dedicated undergraduate students. These experiences honed his leadership skills, community engagement expertise, and ability to navigate complex organizational environments.
Most recently, John served as a Portfolio Analyst at Open Society Foundations, where he played a pivotal role in managing grants across five portfolios in the Economic Justice Program. John excelled in building relationships with external stakeholders, internal colleagues, and organizational officials, fostering collaboration and facilitating effective communication. Furthermore, his due diligence interviews and audits on organizations provided valuable insights for decision-making processes, contributing to informed and strategic grantmaking. Through his exceptional skills in project management and stakeholder engagement, John made a significant impact on his team's strategic goals to promote economic justice and social change.
A native of Long Island, New York, John holds a MA in International Relations and Comparative Politics from St. John's University and a BA in Political Science from Canisius College. When he's not working, he can be found exploring the New York area with his partner, Nora.
Nathan Urbach
Managing Director
Nathan comes to CFA with 20 years of experience working with nonprofit organizations, primarily within the arts and culture sector. He is an ardent believer in the positive effects of engaging with his community and energizing others to achieve their goals.
Nathan's most recent role was Vice President of Principal and Campaign Giving for the New York Philharmonic, where he previously served as Vice President of Inaugural Activities and Director of Development. During his tenure, Nathan led the planning efforts for the activities surrounding the grand opening of the new David Geffen Hall and successfully secured over $17 million in funding for two inaugural galas. In addition to his contributions to the New York Philharmonic, Nathan also served as the Interim Chief Advancement Officer at the New York Botanical Garden.
Before his involvement with these New York legacy institutions, Nathan served as an Executive Director at CCS Fundraising. In this capacity, he collaborated with noteworthy organizations such as the Vietnam Veterans Memorial Fund, Westport Library, Film at Lincoln Center, multiple Manhattan-based independent schools, and the Akilah Institute, a nonprofit college for women in Kigali, Rwanda. Across these roles, Nathan worked closely with organizational leadership and board members to manage fundraising campaigns ranging from $15 million to over $100 million, and he also strategically built and strengthened several principal giving programs. 
Nathan's career began with a role in the artistic department at the New York City Opera; since then, he has partnered with five of the 11 constituent organizations on the campus of Lincoln Center. Prior to transitioning into the fundraising field, he managed the Metropolitan Opera's Lindemann Young Artist Program, where he collaborated with musical luminaries such as James Levine, Renata Scotto, Dame Kiri Te Kanawa, and Sir Thomas Allen.
Nathan has been a guest speaker at Opera America, the League of American Orchestras, NYU's School of Professional Studies, and Columbia University. He serves on the Board of Old Westbury Gardens and is recognized as a distinguished alum of the Crane School of Music. 
Nathan lives in New York City, where he is a collector of decorative arts and was featured on an episode of Homeworthy, a program dedicated to sharing stories of individuals and their homes. Outside of working with nonprofits, he is an avid traveler and enjoys reading and running.
Kait Wyman
Senior Executive Assistant
As CFA's Senior Executive Assistant, Kait supports CFA's President with administrative and project engagement support. She engages with the internal team and external clients and stakeholders to support project execution, business development and strategic growth activities. 
Kait comes to CFA with experience owning her own executive assistant business and six years of providing administrative operations support and project management to other business owners in the Twin Cities area. Before doing administrative work full-time, she was a leader at a local non-profit, 360 Communities, where she supervised and ran their Domestic and Sexual Violence shelter for four years, later becoming their Volunteer Manager, where she helped interview, train, onboard and support over 1,000 volunteers. 
Kait holds a BA in Youth and Family Studies from University of Northwestern–St. Paul. 
Kait lives in the suburbs of Minneapolis/St. Paul with her husband and three children.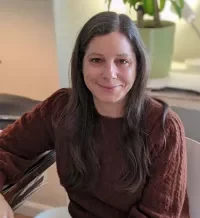 Cheryl Molnar
Creative Director
A.J. Casey
Of Counsel
AJ specializes in capital campaigns, fundraising assessments and strategies, and board training and advancement, as well as executive coaching and professional development. She also has deep experience with start-up organizations and organizations focusing on people of color. She has led complex fundraising projects of local, regional, and national scope and has worked with a full array of nonprofit organizations and foundations.
Before launching her own practice in 2006, AJ served for eight years as a senior consultant and vice president in a national philanthropic consulting firm, as chief development officer and executive director within several nonprofit organizations, including the Boys and Girls Club of Seattle, and as a special advisor to the Stonewall LBGTQ center in Columbus, Ohio. She recently served as the board chair for Mental Health America of Franklin County. She is a former vice president of National Speakers Association, Ohio chapter, and a former executive board member for the Columbus Chapter of the Association of Fundraising Professionals.
She serves as Of Counsel for Creative Fundraising Advisors' work with The Entertainment Community Fund, Triangle Land Conservancy, and The Charles H. Wright Museum of African American History.
"I'm eager to bring my passions and skills to Creative Fundraising Advisors' work with The Entertainment Community Fund," AJ said. "My family placed high value on the arts, and I was a member of the inaugural class of Cincinnati School for Creative and Performing Arts. My brother is an award-winning lighting designer, so I have a deep history and interest in the arts."
AJ grew up in Cincinnati and Youngstown, Ohio, where her father helped found the area's first Black-owned law firm. She attended Georgetown University, studying foreign languages and international economics. She also earned certifications as a Certified Fund Raising Executive and a Certified LifeSuccess Coach. AJ has two sons, Aaron and Royce, and is based in Cincinnati, Ohio.
Katharine DeShaw
Of Counsel
Overview
Katharine DeShaw is a dynamic, results-oriented leader, consultant, public speaker, author, and teacher in philanthropy and non-profit management. A successful fundraiser and grant maker with expertise in start-up organizations, she is skilled in delivering nine-figure fundraising campaigns and developing intentional grantmaking programs in the arts, health, and social justice.
She has proven experience working with international leadership in entertainment, philanthropy, technology, business, and politics. NationBuilder will publish a memoir about her life in philanthropy in 2023 featuring a forward by Darren Walker, President of the Ford Foundation.
Her active consulting career includes working with clients across the country in the arts, environment, human services, social justice, and philanthropy sectors. Katharine held senior leadership positions at the Academy Museum of Motion Pictures; United States Artists; the Los Angeles County Museum of Art (LACMA), the Walker Art Center of Minneapolis, and Gay Men's Health Crisis (GMHC) in New York City. She serves on the faculty of the Museum Leadership Institute and designed its fundraising curriculum.
Academy Museum of Motion Pictures
Katharine was the Deputy Director for Advancement and External Relations for the Academy Museum of Motion Pictures (2016-2020) where she built the fundraising, marketing, and communications teams for the Renzo Piano-designed film center. She successfully completed its $388M capital campaign (before opening and during the pandemic) chaired by Bob Iger, Chairman and CEO of The Walt Disney Company, Annette Bening, and Tom Hanks. Highlights include securing: $50M from Haim and Cheryl Saban to name the Saban Building; $15M endowment to ensure free admission for all audiences 17 and under in perpetuity; $46M for the Pillar Campaign; and $10M for the Sidney Poitier Grand Lobby with leadership gifts from Ambassador Nicole Avant and Ted Sarandos, the Perenchio Foundation, Tyler Perry, Patrick and Michele Soon-Shiong, and Oprah Winfrey, among others. She recruited an international Board of Trustees from the entertainment and philanthropy sectors. Katharine oversaw successful press and social strategies resulting in 1500+ articles appearing worldwide on architecture, content, collections, and programs reaching an audience of 5 billion.
United States Artists
Recruited by the Presidents of the Ford and Rockefeller Foundations to create a national organization with a mission "to invest in America's finest artists and illuminate the value of artists to society," Katharine launched United States Artists in 2005. With $22M in seed funding, she developed its signature program—USA Fellows—where annually 50 artists are each awarded a $50,000 unrestricted grant. Nearly 1,000 artists—living in every state and Puerto Rico—have received the grant to date. During her tenure she raised $33M from leadership donors including Bloomberg Philanthropies, Eli and Edythe Broad, Agnes Gund, Target, and the Windgate Foundation including $10M to inaugurate the USA Fellows Endowment. She incubated USA Projects, the world's first micro-philanthropy website for artists. She recruited USA's national Board of Directors and served on it.
For more information: katharinedeshaw.com
Colin Hamilton
Of Counsel
Tamar Podell
Of Counsel
As a seasoned fundraiser, Tamar launched a fundraising consulting practice effective July 2020. Based on years of fundraising success, Tamar offers expertise and counsel to a variety of nonprofit organizations. Clients have included Lincoln Center, Bloomberg Philanthropies, Guild Hall, Central Park Conservancy, New York Botanical Garden, HOPE for Depression, ABT, Earl Monroe Basketball Charter School, Los Angeles Music Center, The Kaufman Music Center, and Stone Barns Center.
Prior to launching her own firm Tamar led Lincoln Center's fundraising staff for 19 years.  She was responsible for managing all annual fundraising for the institution, coordinating the capital campaign, and managing government relations. This included overseeing a staff of 42 specialized in Institutional Giving, Planned Giving, Major and Individual Gifts, Special Events, Patron Services, Membership, Corporate Partnerships, and management of Lincoln Center's Consolidated Corporate Fund.  On an annual basis, over $50 million was raised in contributed income for the leading performing arts complex. Tamar worked closely with the Lincoln Center Board of Directors on all strategy and engagement. She also staffed the Development Committee and Nominating & Governance Committee of the Board of Directors. 
Tamar has a broad range of experience managing multi-million dollar annual and capital campaigns. While at Lincoln Center she was an integral part of the $1.2 billion Bravo Campaign to transform the 16-acre campus as well as the $550 million Geffen Campaign. Prior to joining Lincoln Center, Inc., Tamar was Director of Development at the 92nd Street Y, Vice President of Development for the Central Park Conservancy, and held senior fundraising positions with The New York Botanical Garden, The American Society for the Protection of Nature in Israel, and the American Jewish Committee.  A graduate of Clark University, Tamar holds a master's degree in Social Service Administration from Columbia University and graduated from Harvard University's Kennedy School Program on Exponential Fundraising.
For further information: www.tamarpodell.com